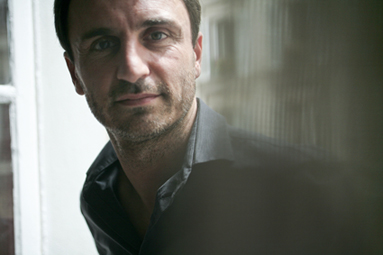 Jérôme Deya réalise de nombreux reportages pour la presse humaniste et sociale. Il collabore depuis une quinzaine d'années avec plusieurs associations pour lesquelles il réalise des sujets tant en France qu'à l'étranger. « Mon travail s'articule autour de la découverte des autres, et se nourrit de nos différences, de nos dissemblances. Dans cette perspective, j'utilise l'image pour les rencontrer, les connaître et tenter de les faire reconnaître. » En parallèle, il contribue à divers titres de la presse grand public.
‾‾‾‾‾‾‾‾‾‾‾‾‾‾‾‾‾‾‾‾‾
Récompenses
Lauréat 2014 du concours SOPHOT.com, dédié à la photographie sociale et environnementale

Prix « Innovation » du « Mois Extra Ordinaire » du handicap de la Ville de Paris
‾‾‾‾‾‾‾‾‾‾‾‾‾‾‾‾‾‾‾‾‾‾‾‾‾‾‾‾‾‾‾‾‾‾‾‾‾‾‾‾‾‾‾‾‾‾‾‾‾‾
Jérôme Deya has authored many photo reports for the social and humanitarian press, and for the last fifteen years, has collaborated with several charitable associations, producing work both in France and abroad. "My work is articulated around the discovery of others and is fed by our differences and dissimilarities. In this way I use images to encounter them, know them and help them gain recognition." Simultaneously, he contributes to the mainstream press, and has recently looked at cockfighting in France, oil-trafficking in Africa and other subjects.
‾‾‾‾‾‾‾‾‾‾‾‾‾‾‾‾‾‾‾‾‾
Prizes
Prizewinner in the 2014 SOPHOT.com competition in humanist and social photography

Prizewinner in the 2015 « Innovation » category during the City of Paris's « Extra Ordinary Month of Disability »